Future Focussed Learning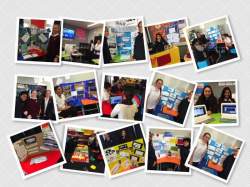 Educational research shows that a 21st century learner will be able to clearly demonstrate Six Global competencies.
They are:
Critical Thinking
Collaboration
Communication
Character
Creativity
Citizenship
Te Ao Kapurangi is our Te Arawa ancestress who exemplified all of the above attributes. Her ability to think outside the square and her love of her people meant that she was able to be creative and turn what was meant as a putdown into the key to saving the lives of many of the Te Arawa people.
In the Future Focused Learning class we will challenge you to use your critical thinking skills for the greater good of our community. Learn how to use the inquiry cycle to work towards solving Wicked Problems. Work collaboratively to problem solve issues and create innovative solutions, just like Te Ao Kapurangi.