Enrolments
Welcome to Rotorua Girls High School
We are proud of our school which has challenged and supported young women since 1959. All the girls who attend our school are encouraged to believe in themselves and their ability to succeed. Leadership is an important issue for us and we provide many opportunities for our young women to experience this; we have a proud record of many of them going on to become leaders in a variety of walks of life.
We actively promote the achievement of excellence in a learning environment that is safe, caring and accepting of diversity. We cater for the all round educational needs of our young women and offer an outstanding education pathway to ensure the best possible choice of career destination.
As educational leaders at Rotorua Girls High School, we are committed to consolidating and lifting the bar for raising achievement across the four cornerstones of learning - Academic, Leadership, Cultural and Sporting endeavours. Positive, supportive relationships between students and teachers form the basis for learning in each and everyone and these are what we promote in the school.
Our Vision
Our young women are leaders in the global environment
Our Mission
To create a connected culture of Excellence
Our Values
Respect, Resilience, Empathy, Integrity
Our Principles
The foundation of our curriculum decision-making are:
Innovate through personalised learning
Engage through powerful patnership
Inspire through deep challenge and inquiry
Opportunities for all young women...
Year 9
Students are placed in mixed ability classes with the exception of an Accelerate and Future Focus Learning class at Year 9 and 10. In Year 9 they complete a core programme and rotate between 6 option subjects for the year and work towards their Foundation Certificate of Educational Achievement (FCEA).
Year 10
Students in Year 10 follow a core programme and can select options as they work towards the Junior Certificate of Educational Achievement (JCEA). This programme enables students to become familiar with the process of gathering credits towards a qualification and be better prepared for Year 11.
Senior Students
Senior Students can choose from an extensive range of courses leading to credits at NCEA Levels One, Two, Three and Four. Options include Art, Digital Technology, Design and Visual Communication, Food Technology, Geography, Fashion and Textiles, History, Nga Mahi a Rehia, Tourism, Theatre Performance, Adventure Tourism, Dance, Music, Sociology, Sport and Recreation, Career Development and Employment skills.
Gifted and Talented
Gifted and Talented Education Students (GATE) are identified during the enrolment process and during their time at RGHS. They are mentored and coached to embrace academic, cultural, sporting, performing arts and leadership opportunities.
Year 9 & 10 Digital
Future Focus Learning is our Digital BYOD (Bring Your Own Device) class. Our students are posed real life problems which they are supported to explore and research. They have an integrated approach where Maths, Science, Social Studies and English are interwoven into a Project-based learning method. Their learning provides them with the understanding of their local, national and international context from a safe and supported environment. They must consider how they can contribute to positive solutions, participating in designing their own projects around a "wicked problem" as innovative, creative 21st Century thinkers.
Accelerate Students
Accelerate students follow an enrichment programme. All Year 9 and 10 students also take part in the Accelerate Mentor Programme which includes goal setting for academic, cultural and sporting endeavours in the school.
Learning Support
Learning support is given to students with learning difficulties. Our Learning support team will assess and implement appropriate strategies and programmes to support and enhance literacy achievement and to generate confidence in students.
How to enrol your daughter at Rotorua Girls High School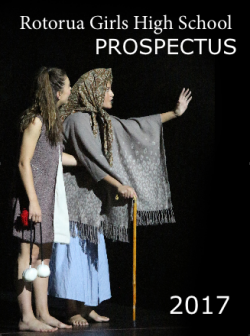 We are currently accepting enrolments for 2018. Our staff will be visiting local Intermediate schools. Click on the Rotorua Girls High School Prospectus or the resources below for further information about our amazing school.
We are excited for the coming months as there are opportunities for you and your daughter to come along and experience what Rotorua Girls High School has to offer.
Uniform
The RGHS School uniform is sold at the New Zealand Uniform Shop, which is situated at 1302 Ranolf Street (across the road from Spotlight), Monday to Friday 9am to 5pm or Saturday 9am to 1pm. Footwear for our students during the summer terms of Term 1 & 4 are black Roman sandals.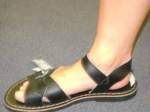 During Terms 2 and 3, students must wear black stockings with black ankle height, closed in shoes, like the examples below: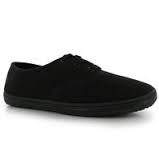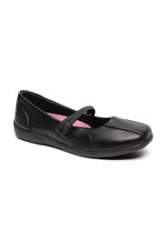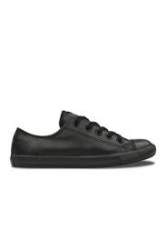 Shoes can be purchased at any good footwear store.
If you have any questions about this information or dates, please feel free to contact myself on 348 0156 or email at tpike@rghs.school.nz.
Nga mihi
Trish Pike
Year 9 Dean 2019