Welcome to Rotorua Girls' High School
Peter Snell Trophy back at RGHS after 25 Years
Rotorua Girls' sports captain Allannah Tapara with the shoe Peter Snell was wearing when he won the 800m at the Rome Olympic Games in 1960.
The Shoe fits RGHS perfectly.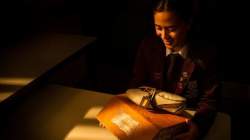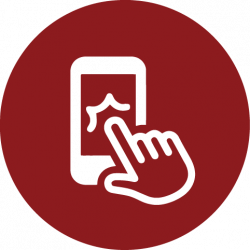 RGHS has a School App - Download from the App Store or Google Play.
Upcoming Important Dates
| | |
| --- | --- |
| 23-Jul | Term 3 begins |
| 30 July - 5 August | Pasifika Week |
| 31-Jul | BOT Combined Monthly and Resource Committee Meetings |
| 9-Aug | Tauranga Girls Sports Exchange |
| 14-Aug | NZ Made Dance |
| 15-Aug | 2019 Enrolment Information Evening 5.30pm Performing Arts Centre |
| 15-Aug | NCEA Information Evening 7pm |
| 17-Aug | 7pm Opening Night of "Footloose" Production at Rotorua Boys' High School |
| 25-Aug | 7pm Closing Night of "Footloose" Production at Rotorua Boys' High School |
| | Bulletin # 5 online |
| 29-Aug | Year 8 Open day |
| 31-Aug | Academic Planning |
| 26-Sep | Interhouse Singing |
| 28-Sep | Term 3 Ends |
| 15-Oct | Term 4 Begins |
| 18-Oct | Talent Quest FINALS |
| 23-Oct | Young Achievers |
| 30-Oct | Art Technology Exhibition in the Library |
| 5-Nov | Senior Prizegiving |
| 14-Nov | Year 8 Orientation Day |
| 5-Dec | Year 13 Graduation Dinner |
| 13-Dec | Term 4 Ends |
Start Dates for 2018
Monday, 22 January – School Office reopens
Monday, 22 January – Wednesday 24 January: Enrolments and Option Changes with Deans
Thursday, 25 January – Teacher Only Day
Friday, 26 January – Te Rangihakahaka Wananga - Teacher Only Day
Monday, 29 January – Auckland Anniversary Day
Tuesday, 30 January – Term 1 begins for all students
Term Dates for 2018
Term 1 Tuesday, 30 January to Friday, 13 April
Term 2 Monday, 30 April to Friday, 6 July
Term 3 Monday, 23 July to Friday 28 September
Term 4 Monday, 15 October to Thursday, 13 December
2018 Public Holidays
Waitangi Day Tuesday, 6 February
Good Friday Friday, 30 March
Easter Monday Monday, 2 April
Easter Tuesday Tuesday, 3 April
ANZAC Day Wednesday, 25 April
Queens Birthday Monday, 4 June
Labour Day Monday, 22 October
Rotorua's ARENA is located at RGHS 251 Old Taupo Road, Rotorua
For bookings and enquiries about Rotorua's ARENA phone 348 0156 or email bookings@rghs.school.nz