Rotorua School for Young Parents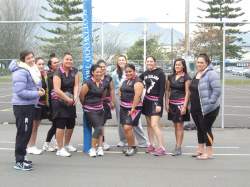 The Rotorua School for Young Parents is a Teen Parent unit that offers a quality educational experience to students under 19 year of age who are pregnant or parenting.
Students enrolled at the Rotorua School for Young Parents work on individual educational programmes which suit their age, future goals and previous schooling. Each student is able to work at her own pace on her chosen subject areas while her child is cared for at the Registered Childcare across the playground.
Each teen parent enrolled at the school sets their own goals for the year and work towards these. Students are encouraged to complete all levels of N.C.E.A to ensure that they are ready for tertiary study once they leave.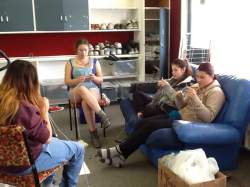 The Rotorua School for Young Parents offers the students a range of quality subjects which are provided by outside providers such as Te Kura Pounamu (Correspondence School). Five teachers are employed by the school and they work closely with all enrolled students.
The Rotorua School for Young Parents provides students with a safe, secure environment where they are encouraged to not only improve their education but to grow and develop as young women. A variety of social support is available to students so that they are able to deal with barriers that may affect their learning outcomes.
The Rotorua School for Young Parents works on a Positive Reinforcement model where the students are respected for their choice to return to school and their successes are celebrated everyday.